TAZ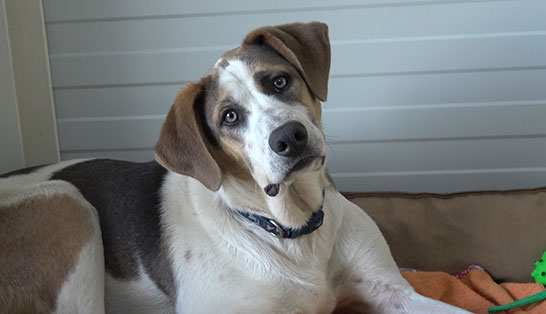 Taz and his siblings were found dumped in a bag near a countryside road. The puppies were newly born, still having their umbilical cords attached and Taz was outside the bag, tangled in the tall grass.
Here is a time-lapse video, presenting Taz growing up from newborn to adult:
This handsome dog loves everyone and everything and has a beautiful personality, just like his eyes. He is very affectionate, loves to be around people and he considers every dog, and cat! to be his best friend, he likes to be taken out for walks, explore the big world around him and meet new furry friends. Taz is now 1 year-old, weights 27 kg (60 lbs) and he's fully vaccinated, microchipped and neutered.
He truly is a wonderful dog and it is such a pity that no one has offered him a home yet. If you have a place in your heart and home for Taz, please write us on contact@howlofadog.org and let's get this dog the loving forever home and the great life he so much deserves.
Even if he is in our care in Romania, please note that we also facilitate international adoptions to the USA, Canada and Europe.
More details about the adoption process are available HERE
Thank you!