DOLLY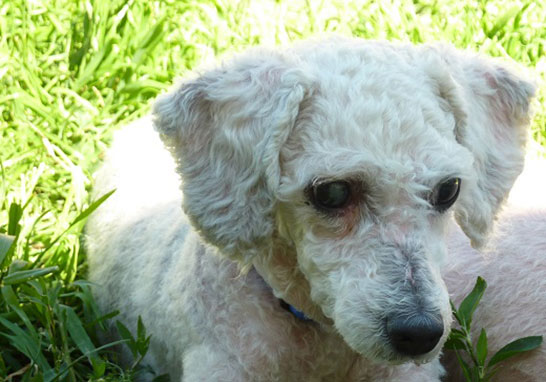 DOLLY, together with 2 other dogs, belonged to an elderly lady whose health has aggravated to such an extent that she became physically unable to take care of the dogs. Here is a short video presenting the condition that these dogs were in when we saved them: http://bit.ly/2jospRO
Dolly is now approximately 9 years old – she has been diagnosed with cataracts and she is completely blind.
Despite her blindness, she does pretty well with getting around and uses other dogs as a guide to find her way around or follows our voice. Dolly enjoys life like any other dog, she has a very pleasant temperament, she is friendly with other dogs and with cats and also loves being around people.
If you would like to welcome Dolly into your family please check our adoption procedure HERE or send us an email on contact@howlofadog.org. Thank you!